Details
Details
Female DC 12v  2.1mm Barrel Style Plug
This Female barrel plug connects to the output of our power supplies.  it is great for connecting our power supplies to the single color strips on to a section of wire for making extensions.
These Connectors for Single Color LED strips can be used in different situations. You can use the male and female connectors to connect 2 Single Color LED Strips together. You can also use the male adapter to apply DC current to an RGB controller. Note that these connectors don't connect directly on the LED strip, you have to insert the positive and negative wires in them, then connect them together. 
| | |
| --- | --- |
| Led Color | N/A |
| Mounting Options | Other |
| Voltage | 12/24v |
| Wattage | n/a |
| Connections Input/Output | Female 2.1mm Barrel Style Plug to (Screw Terminal) |
| Power Input: Connection Type, Voltage, Amperage | 2.1mm Barrel Plug |
| Output Connection Type | (Screw Terminal) |
Package include: 
10 Pieces of Female Power Connector 12v 24v Screw Terminal Barrel Style Plug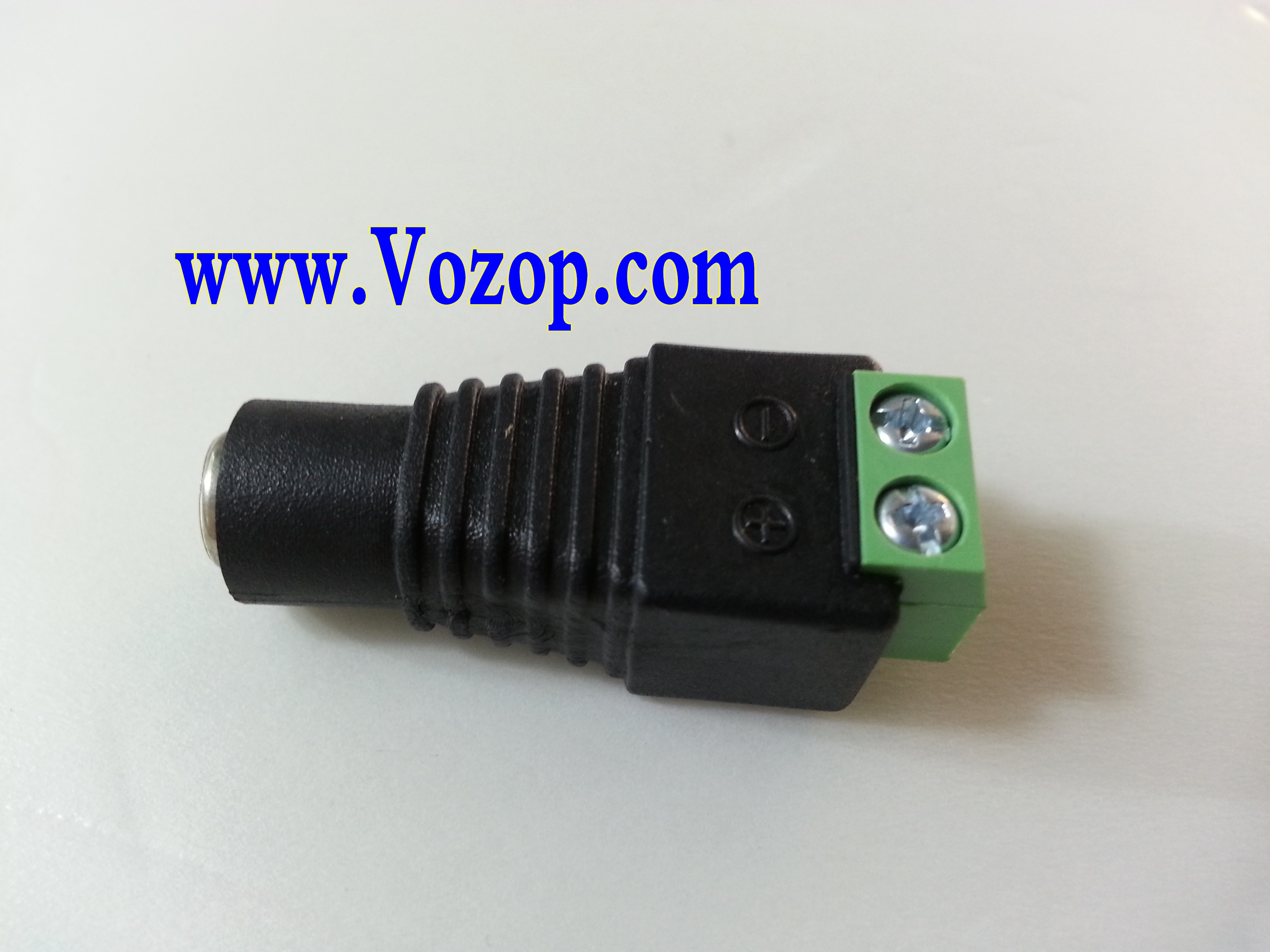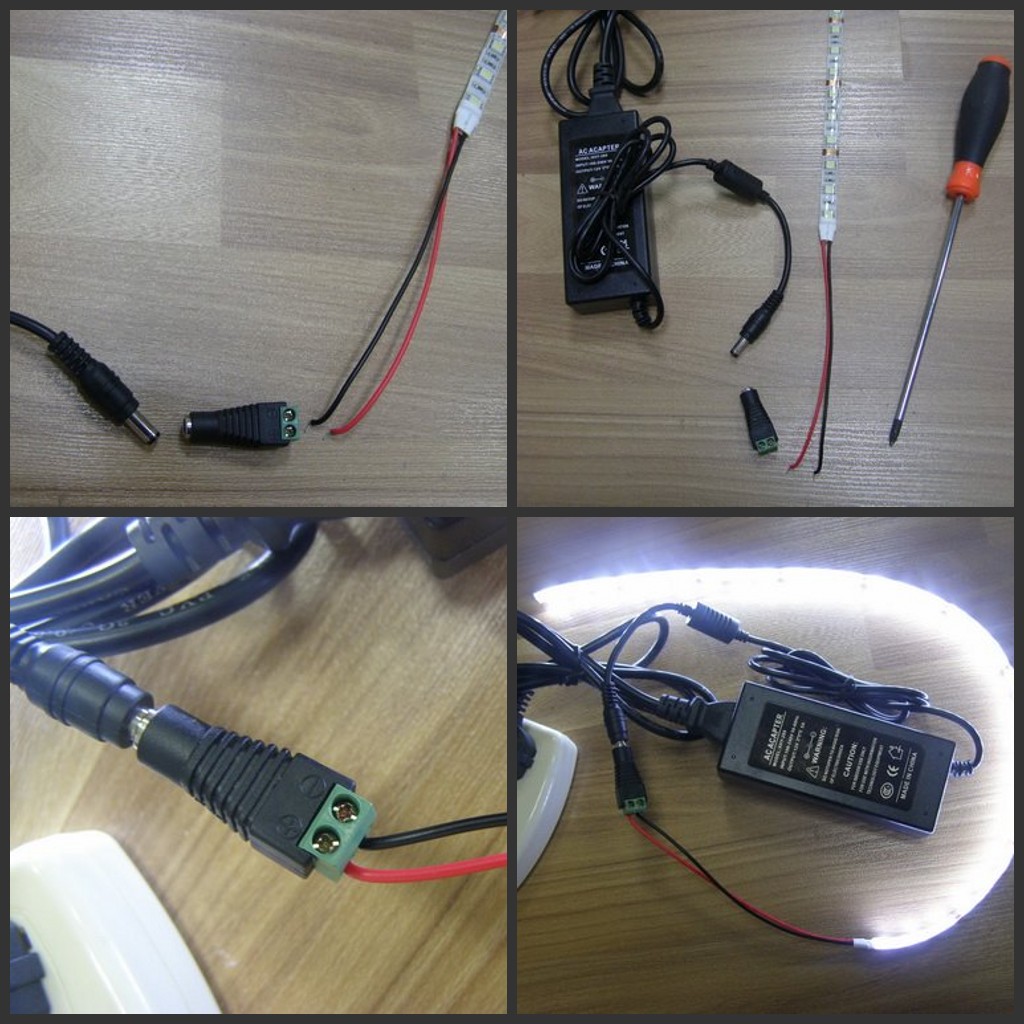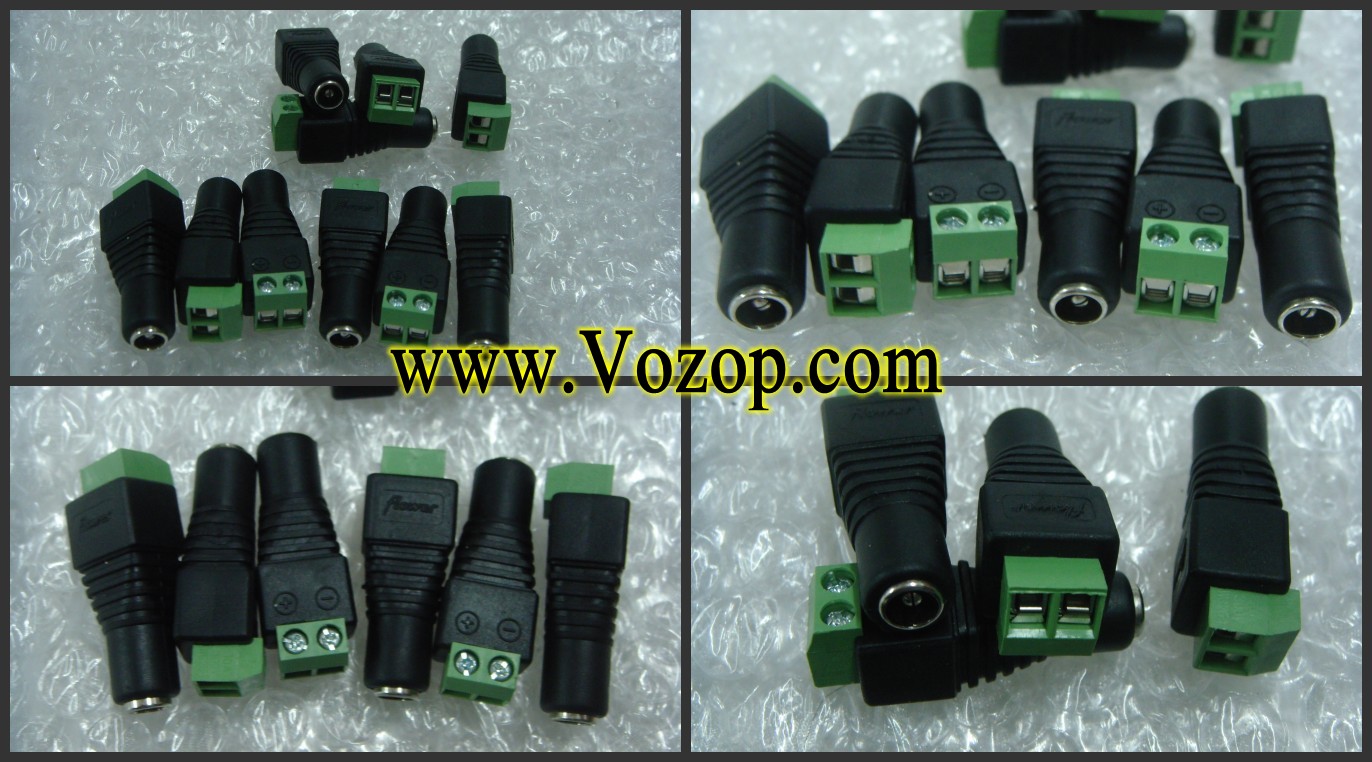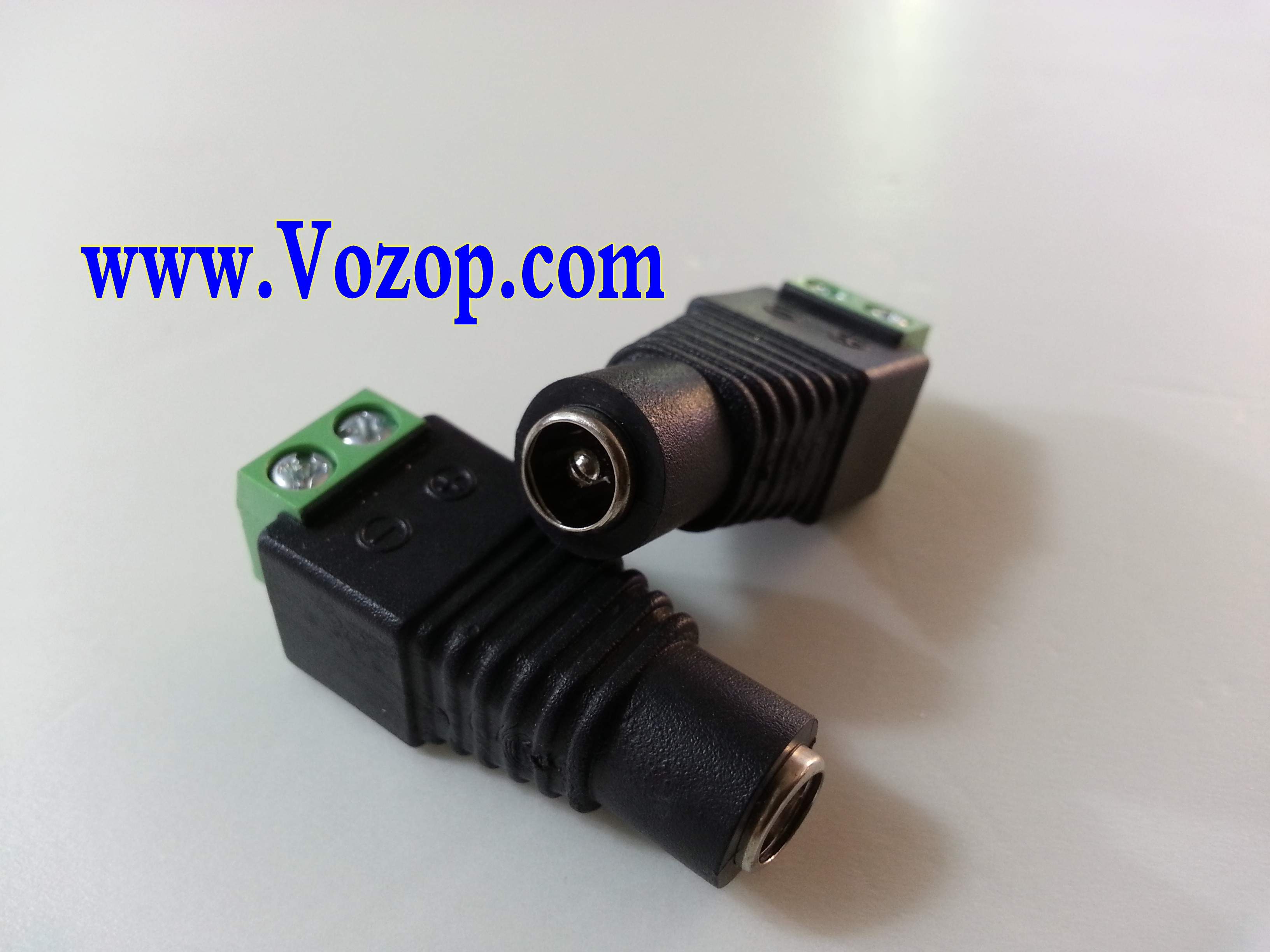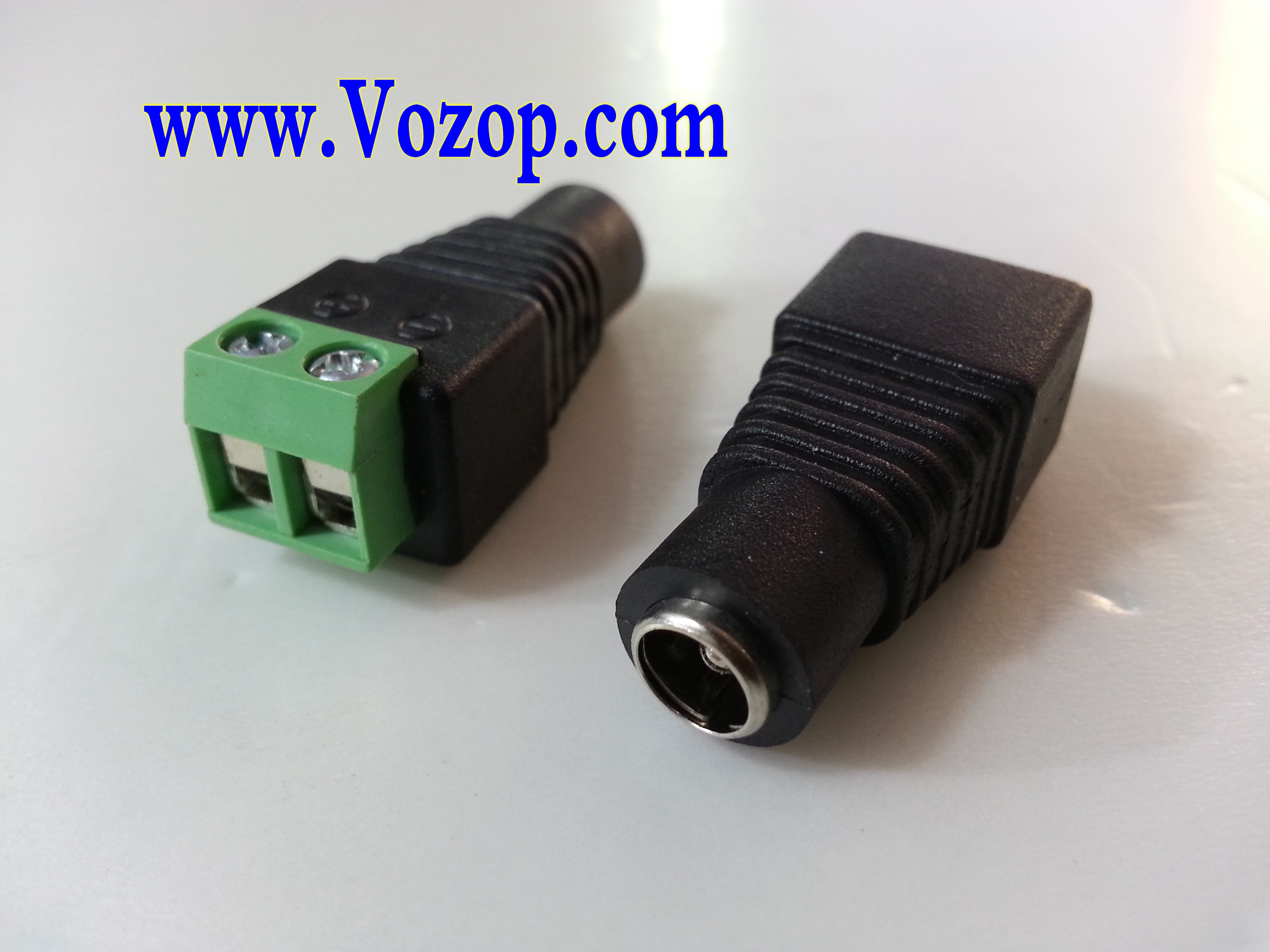 CE and RoHS approved